Can't wait to play your purchased videos or audios? Let's enjoy the playback anytime, anywhere in Pubu App
Tap My Content in Sidemenu, tap Media Rack and open a media.




You can also tap the play button on the product page you have purchased.



Enjoy the rich media player in App with the following features:
Normal: this is the default mode when you hold your phone in portrait orientation

Tap the player on top to start playback and show the control bar.



Click chat to leave live message on screen in Full screen mode.




Full screen: tap the full screen button on screen or change your phone orientation to landscape will lead to Full screen mode.


Picture-in-picture: clicking the picture-in-picture button goes to this mode, the player will keep playing in a small window.



Background - Pure Audio contents will keep playing in the background even after you switched to other Apps.



Illustration of Pubu Media Player: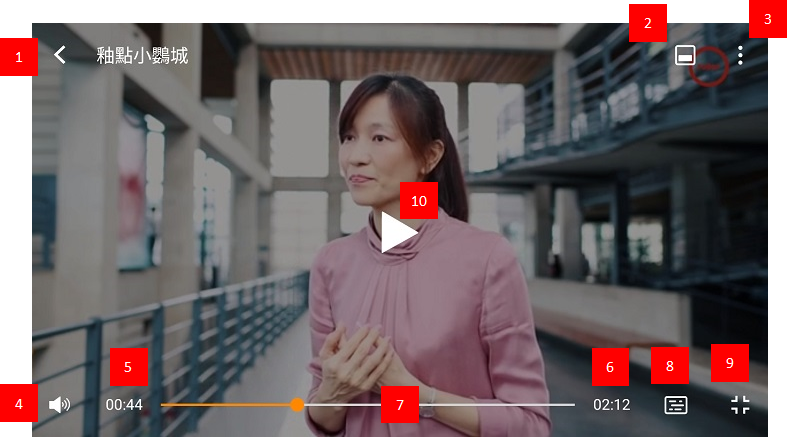 Back

Switch to Picture-in-picture mode

More options (share, subtitle language and streaming quality)

Mute/unmute

Current time

Duration

Progress bar

Show/hide Live message

Switch to Full screen/normal mode

Play/Pause